Business Reputation Marketing Update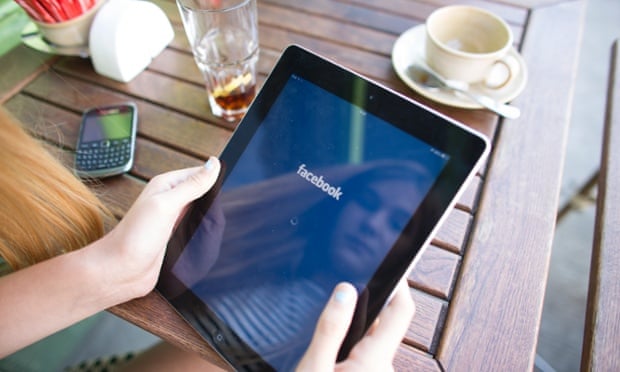 These days of hacker threats and social media sharing, a reputation marketing strategy should include a clearly defined social media policy. Why?  and How do you maximize the business benefits of social media while minimizing the potential risks to your company's reputation?
Check out this column by Alison Coleman on Why a Small Business needs a Social Media Policy.
Social media offers companies of all sizes a powerful yet cost-effective way of marketing their products and services, promoting their brand, and engaging with a wide audience of stakeholders, including customers.
Yet, the advantages of social media can also expose businesses to risks that can cause both financial and reputational harm, if unmanaged.
Marketing teams have never found it easier to project their brand message to a target audience. But, at the same time, brands themselves have never been so powerless in protecting themselves from employees who simply don't understand the pitfalls of using social media to complain about their boss, joke about their company or make unkind remarks about their colleagues.
Shellye Archambeau, CEO at compliance and governance platform MetricStream, says: "Security and privacy risks, compliance risks, or reputational risks, are nothing new for business. However, the real-time nature of social media means that companies are always just one post away from a potential disaster.
"Whilst larger firms may have further to fall, they also often have the funds, reputation and goodwill to regain their feet in the market, a luxury most small businesses just don't have. As such, small companies must place special focus on ensuring they can mitigate their social media risks effectively."
Ranting on Facebook or Twitter about a stressful day at work, or their frustrations with their boss, may make an employee feel better, but they need to be aware that any negative comment about their company can impact negatively on its brand reputation. And, although they may think that it will go no further than their close circle of Facebook friends or Twitter followers, on social media, people have a propensity to share.
Rob Hodges, a digital marketer at Mobiles.co.uk, says: "Even when the recipient sees the funny side of a post, employees need education on how comments can affect the brand. The tone of voice of an inside joke can be completely misinterpreted when read online by a stranger. A remark made inside a pub has a limited audience and disappears at the end of the conversation. A comment made on social media can have a lasting digital footprint with infinite reach."
In educating their staff about the inappropriate use of social media, employers also need to implement a social media policy with employee guidelines that outline exactly what is and isn't expected.
Social media trainer Jane Binnionworks with many SMEs that are finding social media use among their staff presents a growing problem. She says: "A lot of employees simply don't understand what it means to bring a company into disrepute, or that saying something unkind about a colleague on social media could constitute bullying or harassment.
"Some business owners think that banning staff from using social media at work will solve the problem. But it is what they say when they are away from work that they should be more concerned about. Basically, when you post something, even among a handful of friends, it is like putting out a press release, and once it is out there, and has been shared, you can't get it back."
More and more small firms are now monitoring social networks for any mentions of their company name, and they have plenty of tools at their disposal to help them do it. Topsy.com is a Twitter search service that has archived every tweet that has ever been published, while O2's Social Insights Tool allows business owners to keep tabs on their social media activity in comparison to other SMEs in their sector and region. It is also possible to set up Google Alerts, which will send a message every time the company name is mentioned online.
When it comes to drawing up a social media policy, the advice from Mark Tighe, managing director of Catax Solutions, is to keep it clear and simple and avoid lengthy documents filled with confusing legal jargon.
He says: "The line between personal and business use of social media is difficult to pin down, but to help distinguish, an employer could require employees to use a disclaimer on any personal blogs, or social media profiles, showing that their tweets and posts are their own opinions and do not represent the employer's view."
Employees need to know the dos and dont's of being active online, for example, not disclosing any of their company's legal or financial information.
"A social media policy should also make it clear that employees may face disciplinary action if they post any comments on their personal feeds that might damage the company's reputation," adds Tighe.
Binnion advocates greater inclusion of the whole team in the company's social media presence and strategy as the way to avoid social media disasters.
She says: "The big advantage that SMEs have over larger companies, when it comes to social media, is that they can be more personal, and more interactive with customers. By ensuring that everyone in the business understands the social media strategy, and is on board with it, you can train your staff to become real ambassadors for your brand on social media."
This content has been paid for and produced to a brief agreed with O2 Business, whose brand it displays
Sign up to become a member of the Guardian Small Business Network here for more advice, insight and best practice direct to your inbox.
Credits to Alison Coleman, contributor to the Guardian Small Business Network